15 Odd Valentine's Day Facts
|
Holidays
What comes to mind when you think of Valentine's Day? Chocolate, frilly heart-shaped cards, roses and romantic dinners?
How about the fact that Valentine's Day began as an act of defiance against a Roman emperor? Or that a character from one of Shakespeare's most famous works receives thousands of letters each Valentine's Day?
The day of love has quite a few quirky and interesting facts that most people would find quite surprising. Here are 15 of the oddest facts about Valentine's Day that you can wow your friends or significant other with.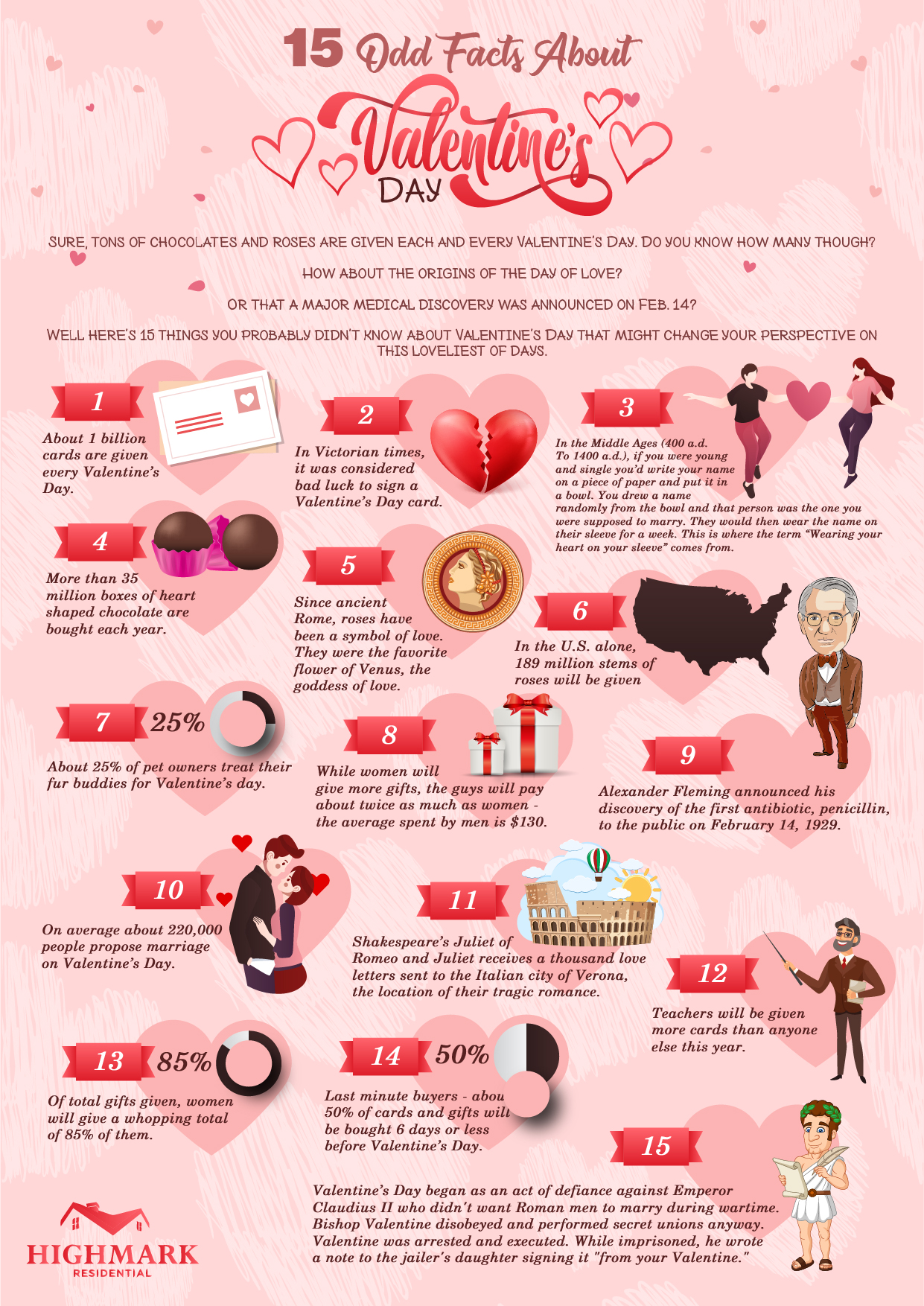 Want to make this a gift? Download and print a high resolution copy here.